Why Piano Chords?
I taught piano classically for the first 20 years and with piano chords for the last 25 years. My students are more musically rounded, achieve their goals, play with their friends and have way more FUN now. That's why 😊
Linda Gould, pianist and educator
Scroll down to the curriculum for some FREE preview lessons!
About Play Piano Chords TODAY
After teaching piano for 50+ years you think it would be boring. NOT! So much good music, and students can learn pieces in weeks, not months. Let's work together so you can teach lead sheets and chords to your students!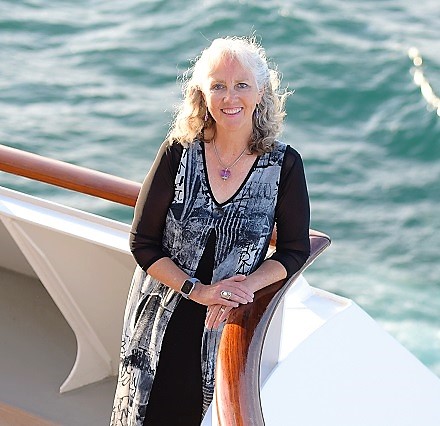 I am a mom, grandma, pianist, composer and educator who's passion for the last 4 decades is teaching adults to play piano with piano chords and lead sheets. I love creativity in music and helping students find their creative voice.
I wrote Play Piano Chords TODAY so any adult, young or not-so-young, could play songs in weeks not months. Sometimes even days!
Play Piano Chords TODAY was composed over 10 years with the help of hundreds of adult students with wonderfully specific wants and desires. Won't you join me today?
PPCT Unit 1 - 8 Complete Curriculum
Watch the free previews!


This course is part of a bundle (a collection of courses).


Enrol in the bundle here
Featured Products
Sharpen your chording skills and add a new song to your repertoire!
Pricing
This course is available through the Teacher BUNDLE.
Teaching families in your piano studio is win win. Learn a new fun way to teach the parents and grandparents of your existing students.
Whether you are teaching grandparents or teens or anyone in between, teaching piano with lead sheets is exactly what most older students want. It combines playing piano and piano theory beautifully. It allows students to learn pieces quickly as they only read one note at a time.

You will be amazed at how much you already know! It's not fun teaching improvisation and chord charts unless you are comfortable with them yourself. By tweaking how you approach a piece of music and adding chord theory to real time learning, you will quickly feel comfortable teaching lead sheets and chord charts!
Teaching lead sheets is more fun than teaching note reading because it's creative. The same piece sounds quite different when you guide students to add in their own creativity. It's never boring🎵

Why not become a certified Play Piano Chords Today teacher!